Our Story
"I discovered two things during some après antics at La Folie Douce. The first was Jubel - an après anthem that meant "a feeling of extreme joy". The second was demi-pêche - a pint of lager with a peach top. This dangerously refreshing beer secret swiftly became the beer style I wanted to drink that no one brewed, so I sunk my savings into a trial brew that flew at a festival, and escaped my 9-5 to pioneer a new style of beer."

Jesse Wilson, Co-Founder
Our vision.
The Après Beer. JUBEL was born in an Après bar and we exist to bring Après to the everyday. Après is rallying a group and letting loose. We're the beer for drinking to the before and making a moment out of the after.
APRÈS-SKI.
The cold one to crush after shredding the slopes.
APRÈS-SEA.
The fresh fluid after a surf, swim or sun session.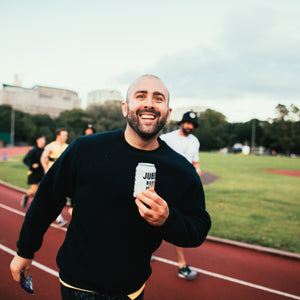 APRÈS-SPORT.
The dangerously refreshing drop after all things sweating.
APRÈS-ADVENTURE.
The off-piste oil after scaling the summit or roaming off-road.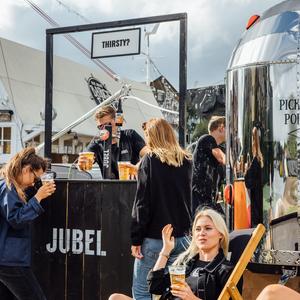 APRÈS-WORK.
The jar of juice to feel alive after the 9-5.